Latest news
Contact us
ADD: Room 701,Bldg 11,lane 1,Cuigang zone 1, Fuyong Town,Bao'an District, Shen Zhen,518103,China
TEL: +86-0755-27207379
FAX: 0755-27207379
E-mail: ailsa@seayac.com

> Milling Insert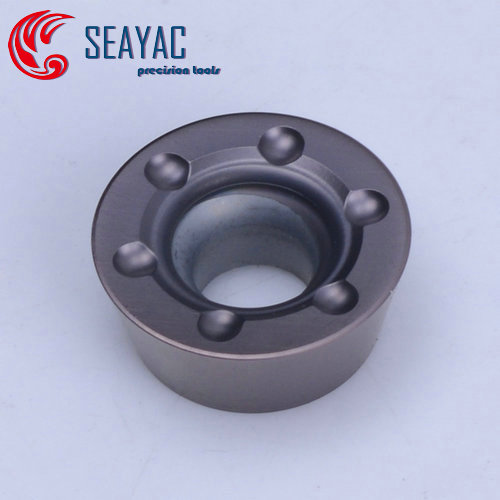 RDKW1204MO milling carbide insert
Material: Carbide
Coating: TiAIN, PVD
Type: Face Mill
Diameter: 12mm
Product description: RDKW1204MO ISO Grade: P25,M25 Coating: AlTiN,PVD Application: steel , stainless steel , hard steel
Product introduction
RDKW1204MO milling carbide insert
Features:
1. Raw material from Taiwan CB . (Tungsten Carbide raw material No.1 of China ).
2. Exclusive craft and design .
3. Swiss CVD/PVD coating equipment .
4. high perform for machine steel,ss,cast iron , quality equal to world famous maker.
5.Enjoy great reputation from Wholesalers from domestic and Foreign during exhibition .
6.Competitive price for wholesaler, distributor, importer&exporter .
7.Cover all regular turning insert .