Latest news
Contact us
ADD: Room 701,Bldg 11,lane 1,Cuigang zone 1, Fuyong Town,Bao'an District, Shen Zhen,518103,China
TEL: +86-0755-27207379
FAX: 0755-27207379
E-mail: ailsa@seayac.com

> WC series high speed U drill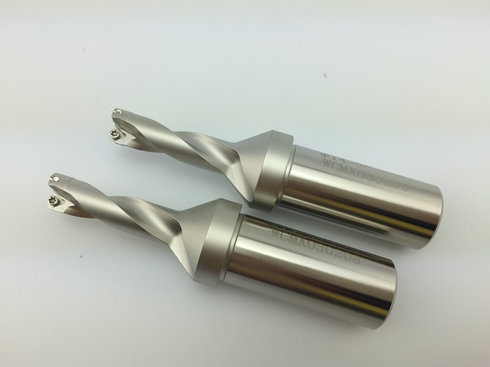 High quality Carbide Indexable U Drill for WCMX inserts
Product description: 1.Drilling depth: 2D,3D,4D,5D 2.Suitable insert: WCMT WCMX 3.Color: Silver Steel Color 4.Coating: Nickel
Product introduction
The advantages of our U DRILLS
1. The design of double helix inner coolant holes.
Make a bigger inner channel. The coolant come out directly to the milling
area, have a better cooling effect.
2. Deeper and wider chip space.
The chippings come out more easier and won't hurt the surface of the
workpiece, have a smoother chip evacuation.
3. Special heat treatment technology.
Material 42CrMo and after-quenching treatment.Make the hardness reach to HRC52, the body is more strength and rigidity,
have a longer service life.
4. High machining stability performance.
The U drill has a small runout value, there is almost no vibration when it is
working, achieve a faster speed and larger feed. Shorten the processing
time and improve the production efficiency.